LIBERTY, SC– (June 23, 2016) – Champion Aerospace, LLC has announced the creation of an online searchable parts database that will make it easier for both customers and distributors to find the right part for the right application. "I'm very excited about what this new database brings to our customers' experience. This exceptional tool will make it even easier for our customers to connect with us and our world-class solutions," said Chris Alfonso, Director of Sales and Marketing.
To access the parts database please visit us at championaerospace.com/champion-parts-search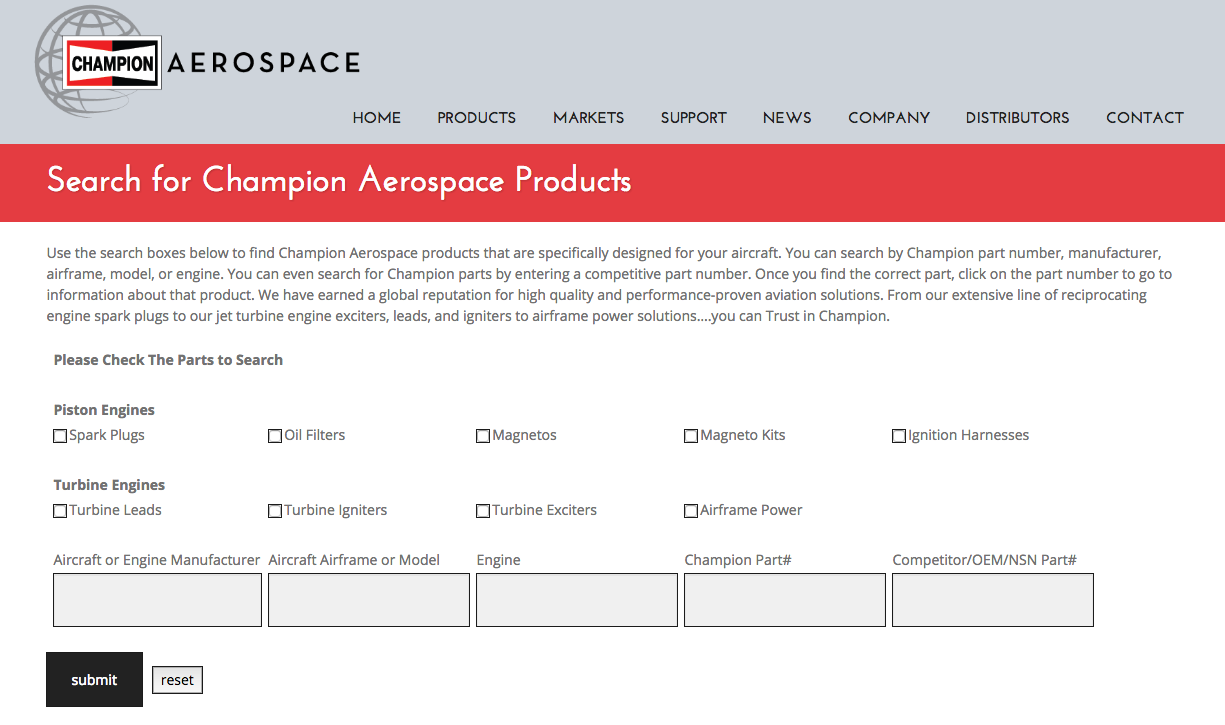 About Champion Aerospace
Champion Aerospace LLC, a wholly owned subsidiary of TransDigm Group (NYSE:TDG), is a leading global designer, producer and supplier of aircraft ignition system technology and airframe power solutions for use on nearly all commercial, piston and military aircraft in service today. Champion ignition components powered the Wright brothers first powered flight in 1903 and have continued to power the skies ever since.